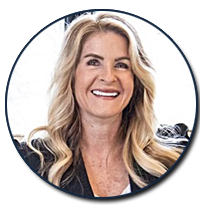 Dr. Kendall Young - Associate
830.377.5911
drkendallyoung@gmail.com





She began her 26 year career in education as a High School Spanish Teacher at Highland Park High School in Dallas, Texas before coming to Kerrville in 1996 with her husband, Coach Brian Young. She taught Bilingual Kindergarten at Tom Daniels prior to entering the field of Counseling at Starkey Elementary. She then served as Director of Special Programs for KISD and has spent the past 14 years as the Lead Counselor at Tivy High School.
She has a passion for helping people live their best lives, values education and what it can contribute to our world, and is dedicated to learning, as well as personal growth. Dr. Young has always been drawn to the field of real estate and analyzing the industry. For her own home, she dedicated an entire year to researching the market to find just the right home at the right price in the right location for her family. She believes that real estate, whether it be a home, business, or investment property can add tremendous value and joy to life. That is why she is excited to serve the community of Kerr County and beyond in another capacity through real estate live their best life day-in and day-out.
Dr. Young is married to Brian Young and has three sons, Matthew, Dillon, and Jackson. Dillon is entering his final semester at Texas A&M in College Station and will obtain his Masters Degree in Real Estate in December 2021. Jackson played for Texas A&M Men's basketball last year and is headed to Hawaii Pacific to attend school, as well as play basketball beginning in August 2021. Matthew is a personal trainer at 24 Hour Fitness in Fort Worth, Texas. Dr. Young currently serves as Chairperson for the Kerrville Recovery Community Coalition and is dedicated to giving back to a community that has given so much in return. She loves this community, the people, and is excited to help you with any need regarding real estate now or in the future.
She believes in educating and empowering her clients to successfully achieve their real estate goals.
Dr. Kendall Young - Associate
830.377.5911
drkendallyoung@gmail.com
---



Jennifer "Jency" Carson - Associate
830.377.8751
ajency.realtor@gmail.com
Jennifer "Jency" Carson is one of the most professional and real estate passionate people you will come to meet! Her amazing professionalism for real estate and her sincere heartfelt desire to help her clients achieve their real estate goals is extremely important to her! She works tirelessly at this and always wants the very best for her clients, before, during, and after the sale!
Jency is a lifelong Texan and long time Realtor. She has had a very successful career and has owned several very successful businesses at the same time. With real estate being the driving force behind her career. She earned her Bachelor's Degree in Communications from Texas A & M University. She is devoted to her Christian Faith. She is also very heavily involved in the community, is always willing to be a help to the community and most importantly has a very high standard of ethics and integrity with everyone she comes across and everything she does. She believes in putting others before herself. Jency has two beautiful adult children that she loves and adores. She loves spending quality time with her two children. They are the light of her life. You will see Jencys caring heart from the first meeting you have with her.
Jencys entrepreneurial spirit from business ownership, and always working with people her whole life has made her a leader in her field of Real Estate. Jency Carson will be a Pro working on your side, after you have met her and you can get her on your team. Then she will be your personal Realtor and advisor in getting you the absolute best price possible for your transaction – while at the same time advising ahead of time of winning solutions to make the whole process even better for you.
Jennifer "Jency" Carson - Associate
830.377.8751
ajency.realtor@gmail.com
---



Bri Wodtke - Associate
210.838.1444
briannawodtke22@gmail.com





Whether you're buying your very first home or seeking that dream hill country ranch, the experience should be nothing less than seamless. Bri understands that your home is more than just a place to live – it's where you make long-lasting memories. Let her youthful vigor serve your real estate goals. As a longtime San Antonio resident, Bri has a vast knowledge of the surrounding hill country area. For the past 4 years she has lived in Kerrville as a 2022 graduate of Schreiner University, with a bachelor's degree in Accounting and a minor in Finance. While attending Schreiner University, she was a student athlete playing softball, served as Secretary for the Student Government Association and a member of the Mountaineer Leadership Academy.
Bri is no stranger to moving, coming from a military family she moved often which brought her to Texas in 2004 and her love for real estate. With those moves, Bri understands the importance of finding the right home or property to fit your needs. Her passion for service, commitment to professionalism, and a steadfast drive to make each client's experience smooth and memorable makes her the perfect choice when searching for your next home or ranch. Anchored by America Homes & Ranches, let Bri to guide you through your next real estate experience.
Bri Wodtke - Associate
210.838.1444
briannawodtke22@gmail.com
---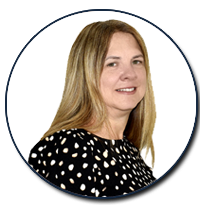 Carol Griffin - Broker Associate
830.459.5262
carolgriffin77@gmail.com





A native Texan, Carol moved to Kerrville in 1980 with her family. She was raised here and is extremely knowledgeable about Kerrville and the surrounding areas. She earned her Brokers license over a decade ago in 2009 and she has been practicing real estate since 2005.
Carol has many years of experience working with both buyers and sellers, and thoroughly enjoys working with people. You will find her honestly and integrity to be second to none. She works tirelessly on every purchase or sale transaction before, during, and after the sale with a continuous desire to make sure the whole process goes absolutely as smoothly as possible. She is an expert on contracts and addendums and choreographs perfectly with the Title Company, the lender(s) if one is involved, inspector(s), any other vendors, and anyone else that is a part of the process, assuring her clients get the highest priority possible during the whole process. Constantly watching market conditions, new listings, price changes, tireless communication, and seeking the most current and up to date information to help those she works with. Carol always strives to make sure she does an impeccable job for her clients in their real estate transactions.
"I am married to my wonderful husband, Chris Griffin of 22 years. Chris has been in the real estate business for nearly 20 years. Together we have 2 grown children. Mark is a Graduate of Schreiner University and Mackenzie is currently a sophomore at Schreiner. I love swimming, reading, hiking, and most importantly, being with my family."
Carol brings professionalism, enthusiasm, and honesty to all of her transactions. She will go the extra mile for you. When you work with her you are treated as family, not just another client. Call her for all your real estate needs, she is exceptional!
Carol Griffin - Broker
830.459.5262
carolgriffin77@gmail.com

---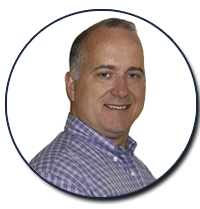 Chris Griffin - Broker
830.459.LAND(5263)
superagent5000@gmail.com
Chris has been in pretty much all areas of the real estate industry for nearly two decades. From roughly a thousand homes sold, large and small ranches, live water properties, Commercial transactions of all sizes including business sales with real estate, Industrial properties, luxury homes, formerly a re/max franchise owner with many agents over a decade ago, now I manage and own a superior company: America Homes and Ranches and have for the last decade. Providing all that I have learned and have the best tools and marketing to make sure our clients come first! We strive to be the very best in everything we do for you. We are always still learning and adapting to the newest technologies as they hit the market. We attract so many buyers by specializing in marketing in a superior way to attract the quantity and quality of Buyers. And we therefore can sell our listings quicker at the price that often exceeds the sellers expectations. We work with many multiple listing services and thousands of other agents, our properties sell much quicker than average at prices. Our clients are communicated with continuously and we strive to earn your business and your friendship for more than just your current transaction. Let me show you what our full service, highly skilled and highly efficient company can do for you!
A little about me, I was born and raised in Kerrville, spent a large portion of my time in Fredericksburg, Kerrville, Junction, Comfort, Hunt, San Antonio, Blanco, Johnston City, and all the best cities and countryside here in the heart of the Texas Hill Country! I love to watch wildlife, fly airplanes, fishing and hunting, boating, technology, I am also a computer and electronics guy. I can stay weeks outdoors with very limited gear. Yet be extremely comfortable with the latest technology. Having the highest level Commercial Radio License, the highest level amateur radio license, precision wildlife and plant knowledge. Loads of add on real estate designations for specialty services. My social interaction with other Brokers and Realtors is very important and I would say keeping a constant up to the minute pulse on the market inside and out is extremely important to me and our clients.
Most importantly however is being a Christian, and the love of my life, my beautiful wife Carol Griffin who I have been married to for 22 years. She is also a Broker and very skilled. I also have two grown children who are very successful and I am so proud of them. I love life, family, friends, I really enjoy what I do and helping you fulfill your dreams!
Chris Griffin - Broker
America Homes And Ranches
830.459.LAND(5263)
superagent5000@gmail.com